On Sunday I got to visit the infamous William Curley Dessert Bar situated in London's Belgravia area.

William Curley is a genius in the cunning world of chocolate and patisserie and has been awarded best chocolatier 4 times between 2007-2011.

I headed there with my friend Femi to sample the dessert bar treats, having rea

d

sample menus online and me having a real knack for sweet delights; particularly presented in a fine way. I knew it was place I had to visit.

The dessert bar has a very interesting concept. It is a 5 course menu of just desserts ( Yes that's when you know you

're

in heaven; when desserts are the main dishes) Each 5 course menu is different each week so no two desserts are the same. Which I reckon is a very good idea, keeps your tongues wagging in suspense.



You have a choice whether you like to sit in the booths dotted along the shop floor or take a seat at the bar and watch the chefs prepare the pretty desserts in front of your eyes. We opted to sit at the bar.



The price is £15 per person and if you wish to add a glass of Laurent Perrier Champagne the price is £25 per person.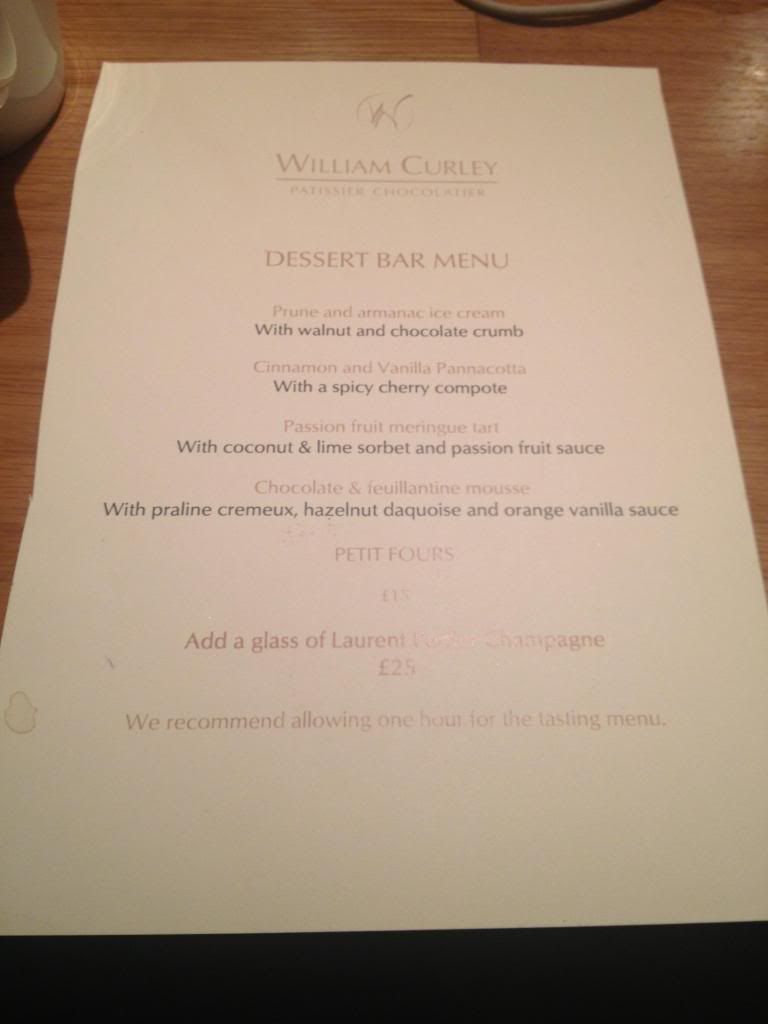 Prune and arm

an

ac ice cream - With Walnut & chocolate crumb
Cinnamon and Vanilla Pannacotta - With a spicy cherry compote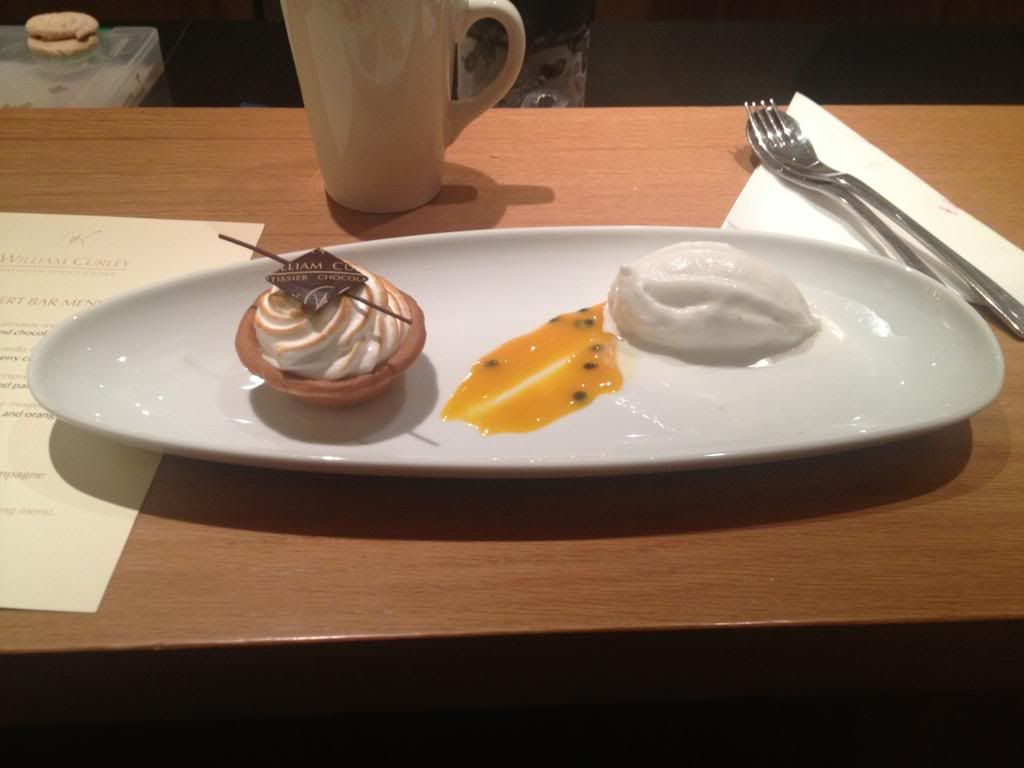 Passion fruit meringue tart - With coconut & lime sorbet and passion fruit sauce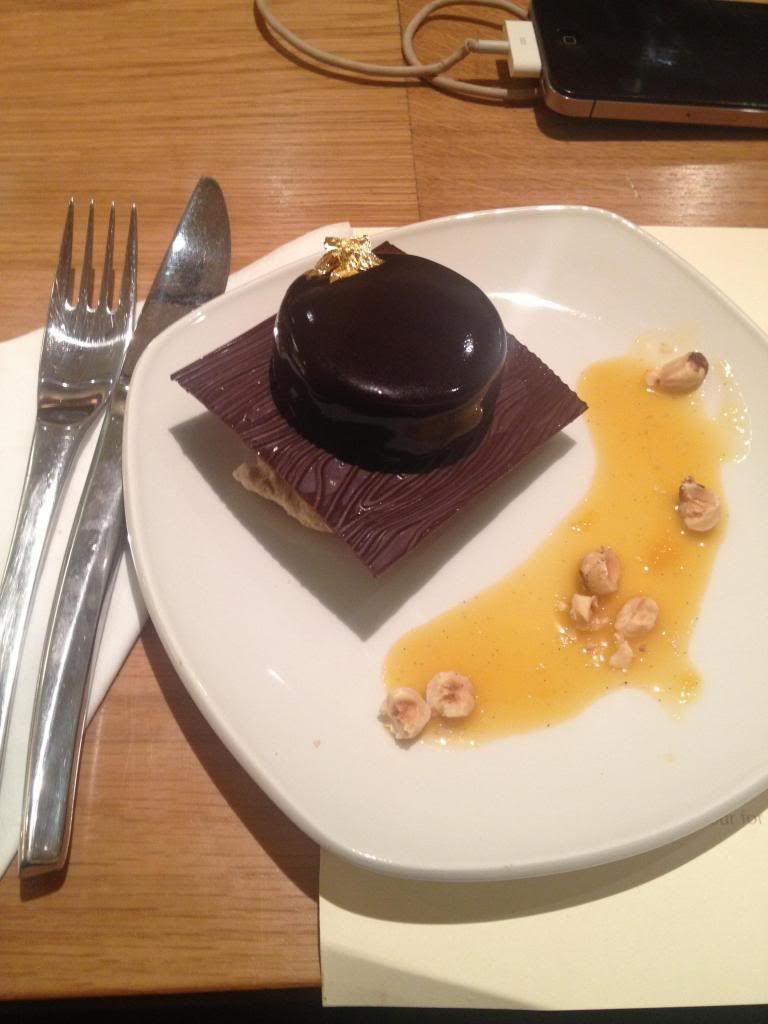 Chocolate & Freuillantine mousse
- With Praline creameux, hazelnut daquoise and orange vanilla sauce
Petit Fours
I really enjoyed the taste of all 5 desserts they tasted amazing and exquisite. But my favourite will have to be the Passion Fruit Meringue tart - the meringue tasted like marshmallows whipped together with a frothy texture, the pastry of the tart was nicely made, the balance of the passion fruit sauce with the lime and coconut sorbet was absolutely divine. It was really tasty. The Cinnamon and Vanilla Pannacotta was also very delicious too.
I highly recommend if your in the area of Belgravia, to check out the dessert bar; you will not be disappointed. The service was exceptional and the staff are very friendly.

I found the whole experience very enjoyable and I will definitely attend again.

The dessert bar is only available at the weekends and booking is required.

For more information visit

http://www.williamcurley.com/engine/shop/index.html